ASAP, Magandang Buhay, Ang Probinsyano, Pamilya Ko, TV Patrol… Watch your favorite online Pinoy shows, movies, news and live channels on your TV with the iWantTCF (TFC.tv) add-on for Kodi!
What is TFC?
The Filipino Channel, commonly known as TFC, is a global subscription television network owned by the Filipino media conglomerate, ABS-CBN and is available globally on direct-to-home satellite, cable, IPTV (Internet Protocol TV) online streaming, video on demand and on other over-the-top content platforms.
TFC.tv video streaming website now known as iWantTFC propose free, premium streaming content through a FREE or PREMIUM subscription plan.
iWantTFC (TFC.tv) add-on features
This add-on uses your iWantTFC account to access and display the iWantTFC website catalog: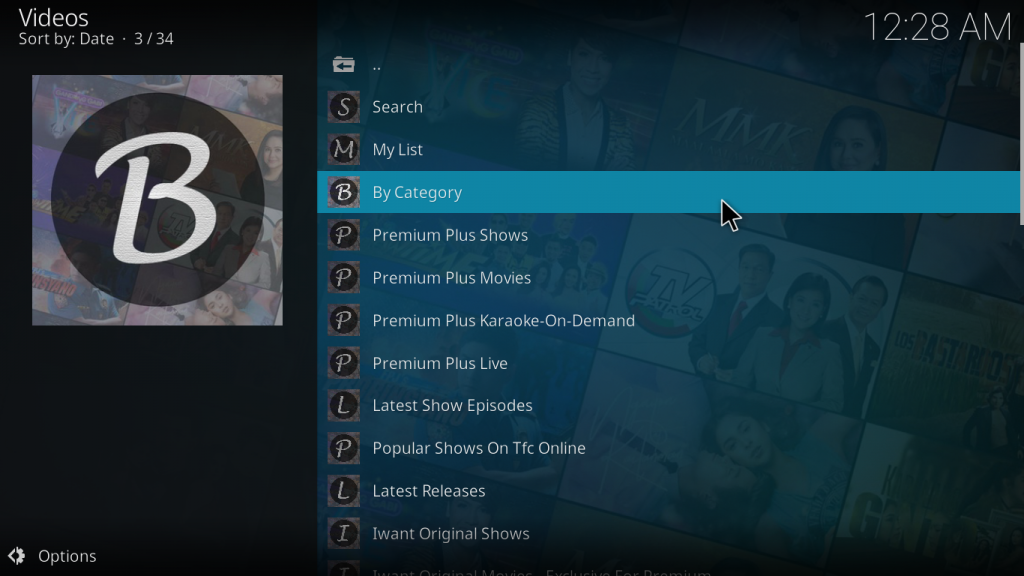 Easily access the different categories and shows
Manage your favorite shows and episodes through your watchlist.
Have an overview of your iWantTFC account
Since version 1.x of TFC.tv add-on:
Have a better user experience with new icons and fanarts
Keep your favorite shows in your iWantTFC watchlist for easy access
Search your shows, movies, episodes by category, title, cast, date, year
Export your favorite show's episodes to your Kodi library
Open-source code
TFC.tv add-on for Kodi was originaly developed and shared by Todits until v0.41 and has been recovered and redeveloped by Cmik.
This is an open-source project and can be found in Github.
How to install?
Follow our installation guide.
See also our Q&A section for more info.
Requirements
These are the minimum requirements to use the TFC.tv add-on for Kodi:
An iWantTFC account (login and password) is required to enjoy iWantTFC catalog through the add-on.
Kodi platform compatibility: Kodi 19+
An internet connection
Disclaimer
iWantTFC (TFC.tv) add-on for Kodi is not part of official apps proposed by iWantTFC (iOS/Android/Roku) and Cmik is not related or affiliated by any kind to iWantTFC.
iWantTFC does not provide support for this add-on. See Support section below for more information.
iWantTFC (TFC.tv) add-on does not provide "Pirated content" as it only allows to access iWantTFC content with your iWantTFC personal account. It does not allow you to access content not included in your plan.
iWantTFC (TFC.tv) add-on communicates strictly with iWantTFC website to authenticate (using your iWantTFC credentials), retrieve contents (menus, descriptions, images, videos). It also downloads shows and episodes databases from cmik's repo (on installation only) to improve the user experience.
Cmik provides the add-on for free and for non-commercial purposes, downloadable directly from Cmik's repo. The add-on is provided without warranties of any kind, whether express or implied, including, but not limited to, implied warranties of merchantability, fitness for a particular purpose, non-infringement or course of performance.
Support
As this add-on is not affiliated to iWantTFC but only use iWantTFC website services, you can only find support by asking Cmik or the Kodi community through the following channels:
Share your experience / Seek help from other users on Kodi Forum.
Report an issue on Github.
Therefore, you can solicitate iWantTFC support only if you have issues with your iWantTFC subscription or the iWantTFC website.